The Screen Machine for Spectrum Research. The only device that blocks ALL telemarketer calls. Distinctive ringing feature directs incoming calls to the proper person. Un-answered calls are automatically sent to the answering machine

ON HOLD PLUS - OHP-5000 Digital Message Player - The OHP 5000 is a revolutionary device that loads audio files from standard CDs into digital memory to playback on on-hold systems or for other types of announcements. The unique styling set it apart from all the other "black box" players on the market.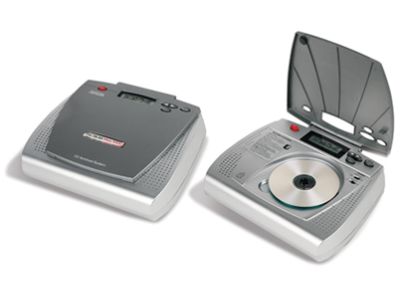 The PageOut - A Cinderella story!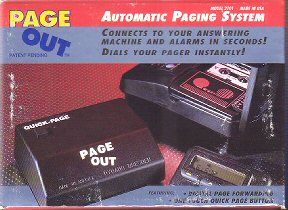 PAGEOUT - BEFORE The PageOut was a great concept for it's time. It monitored incoming calls, and if a message was left, it sent their phone number to the user's pager, eliminating the need to give out private or cell phone numbers. It can also send information that an alarm was tripped. However, the PageOut was poorly executed - unattractive, hard to set up and use. The customer had been trying to sell it unsuccessfully for two years, and finally appealed to New West for help to save the product.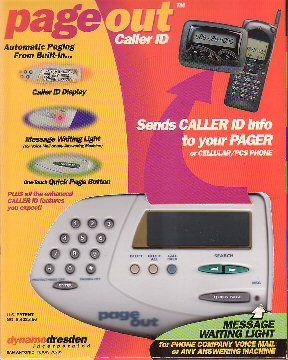 PAGEOUT - AFTER New West completely re-engineered and re-designed the PageOut in only a few short months. Many new features were added, including a custom LCD and keypad so that it became much easier to set up and use. The appearance of the product and retail package were significantly upgraded. The best part - the FOB cost was REDUCED by 60%, allowing the retail price to be dropped from $129 to $49.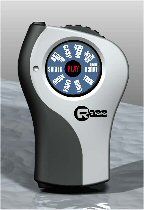 PhoneBites - Razz - Cellular Telephone Accessory - The Razz allows the user to insert humorous sound "bites" or effects into cellular phone calls. D'Oh!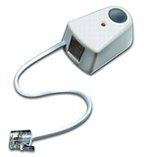 Phonex EZ Hangup - One of the first anti-telemarketing devices, it plays a pre-recorded message to help you hang up on unwelcome phone solicitors.